Thanksgiving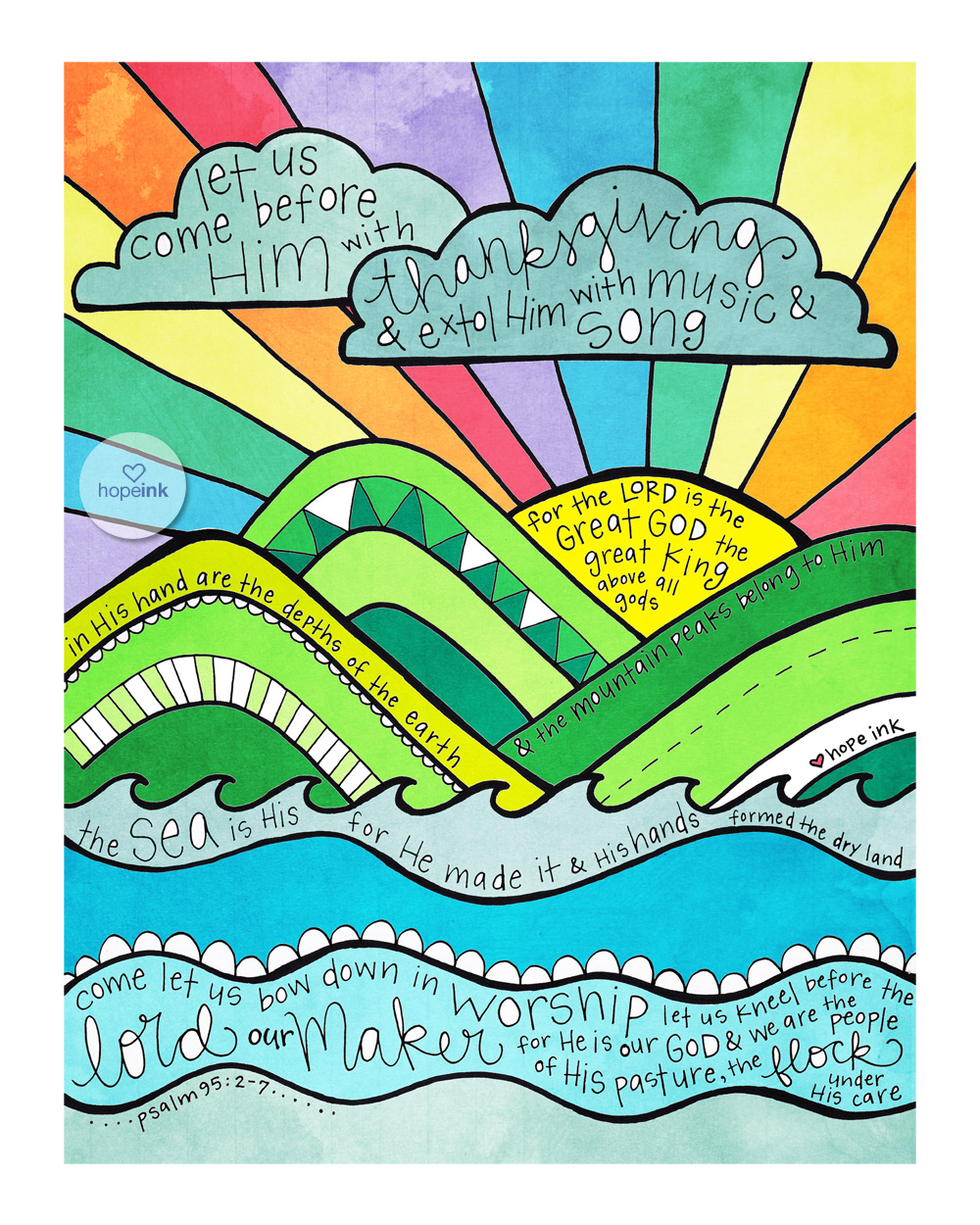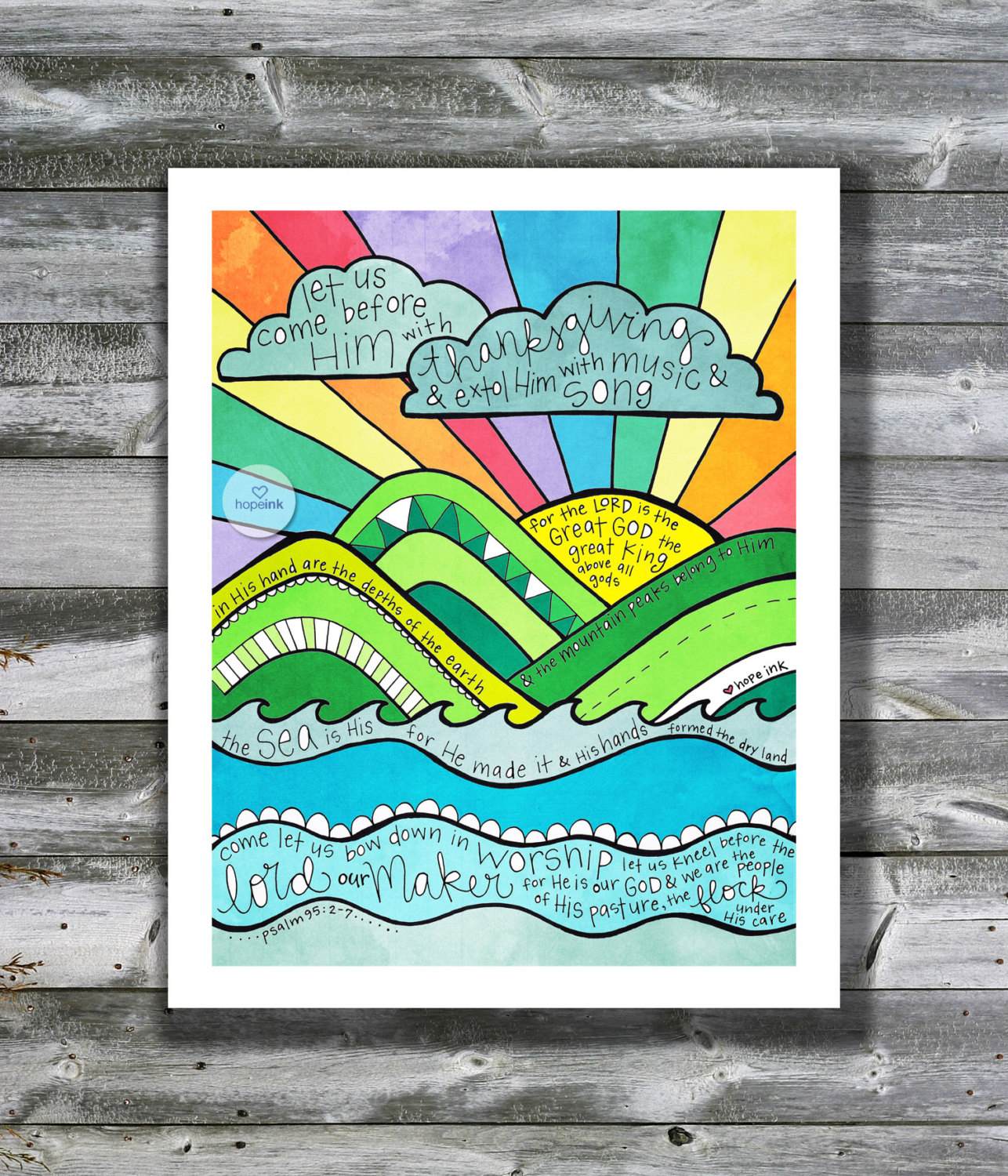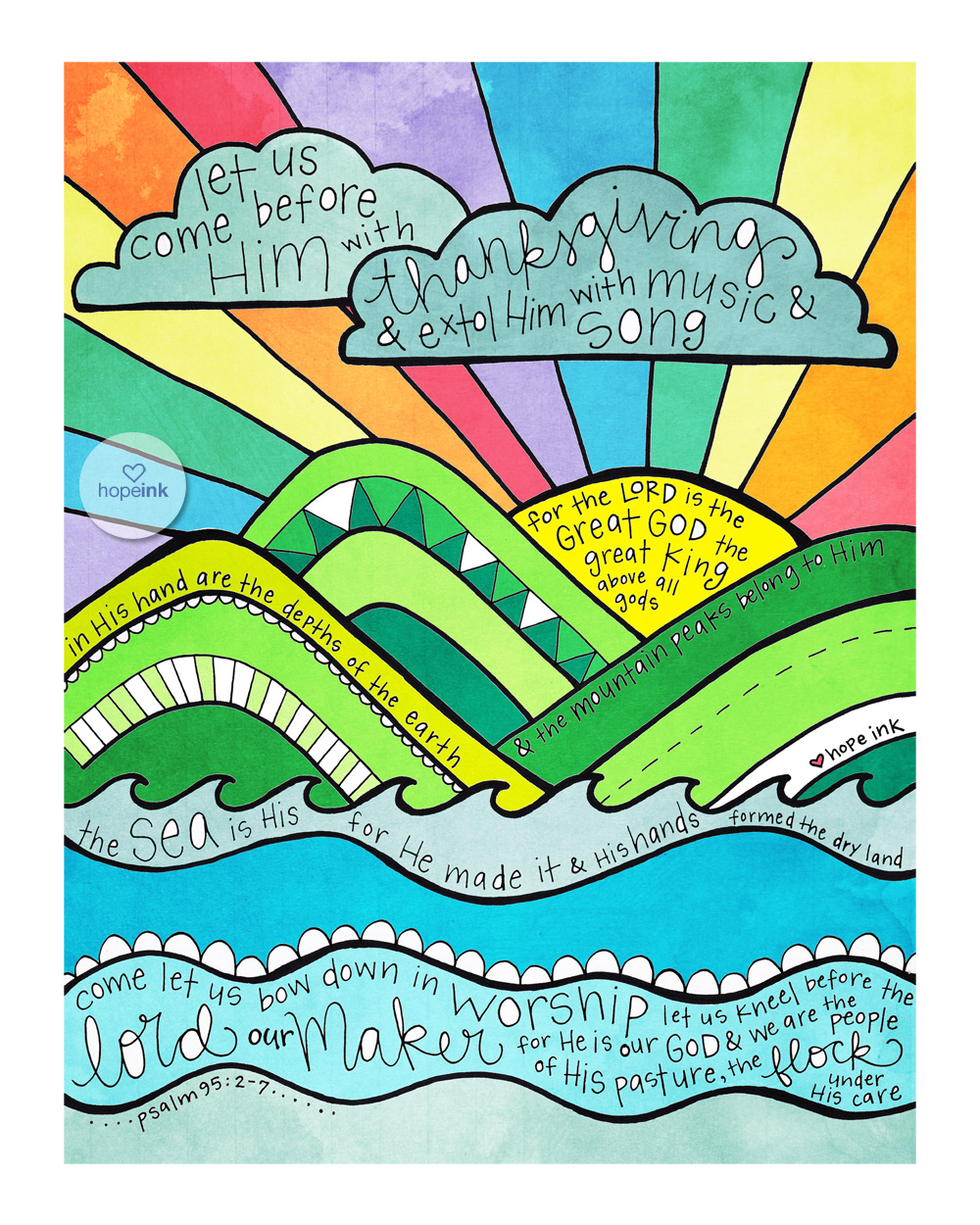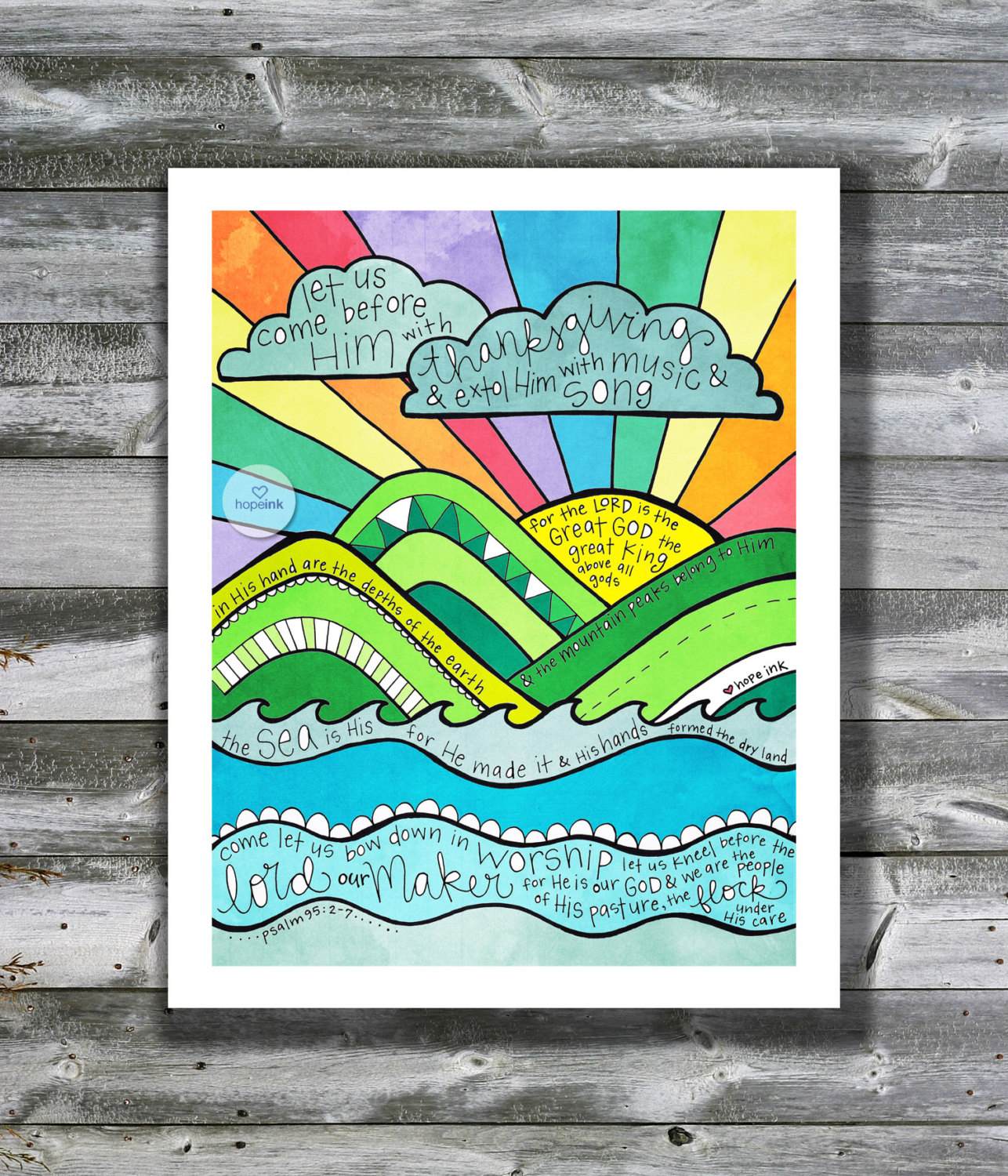 Thanksgiving
Thanksgiving, Rainbow Whimsy Landscape, Hand Drawn Folk Art

Let us come before Him with thanksgiving
and extol Him with music and song.
For the Lord is the great God, the great King above all gods.
In His hand are the depths of the earth
and the mountain peaks belong to Him.
The sea is His for He made it
and His hands formed the dry land.
Come let us bow down in worship.
Let us kneel before the Lord our Maker
for He is our God and we are the people of His pasture,
the flock under His care.
(Psalm 95:2-7)

Rolling green hills rising out of a blue sea, with a rainbow sun streaming light into aqua clouds. A whimsical hand drawn landscape highlights the thrilling words of Psalm 95, praising our great King, the Lord our Maker - the One who owns the sea and the mountains and everything in between!

Fine art print of an original hand drawn illustration.
Makes a perfectly unique gift or a lovely keepsake.

Lustre print with a one inch white border around the illustration. Ready to frame. Printed by a professional photo lab on premium quality archival paper that will last a lifetime. Watermark will not appear on actual artwork.
Original Art + Illustration + Lettering + Design
©1995-Present, emily hope + hopeink.com